International National CH

"Colra's The Critic's Choice"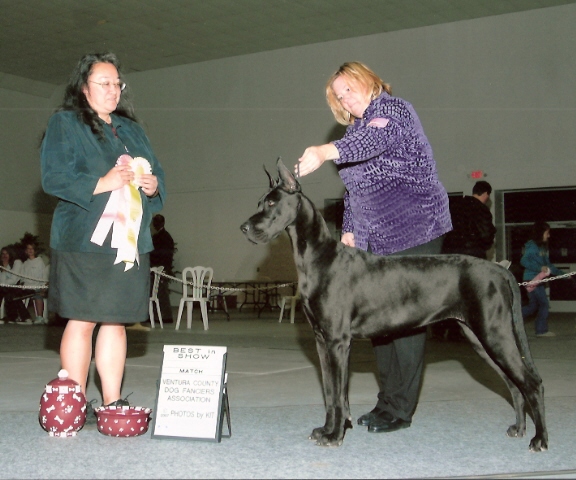 "RAVEN"
DOB
3-25-06

Raven is out of Colra Danes home bred champion stud dog
"Ace" Am/BIS Int'l/Nat'l CH Colras An Ace in the Hole.
Raven has 3 pts all from the 6-9 class.
She also has a BOS, a major reserve and numerous reserves.
Raven took Best in Match at the Great Dane Club of Las Veags under respected Breeder Sue Cates.
She also has another Best in Match at the Ventura Dog Fancies with over 150 dogs.
Raven is now retired from the show ring
and enjoying a life of leisure.
Raven is also a Juniors dog as well. Megan and Samantha show her in UKC and IABCA.
Samantha and Raven have 2 Best Junior Handler in Show.
Megan has just started showing and her and Raven have a nice class win to their credit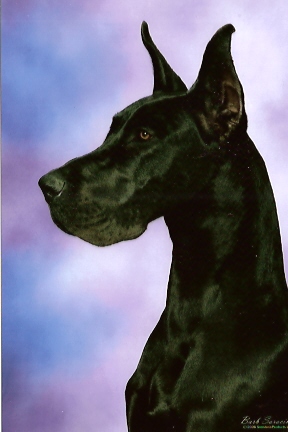 RWB Major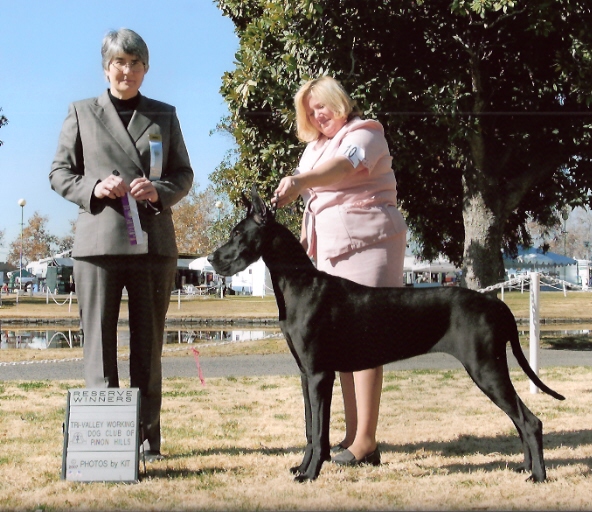 RWB


BOS


BOW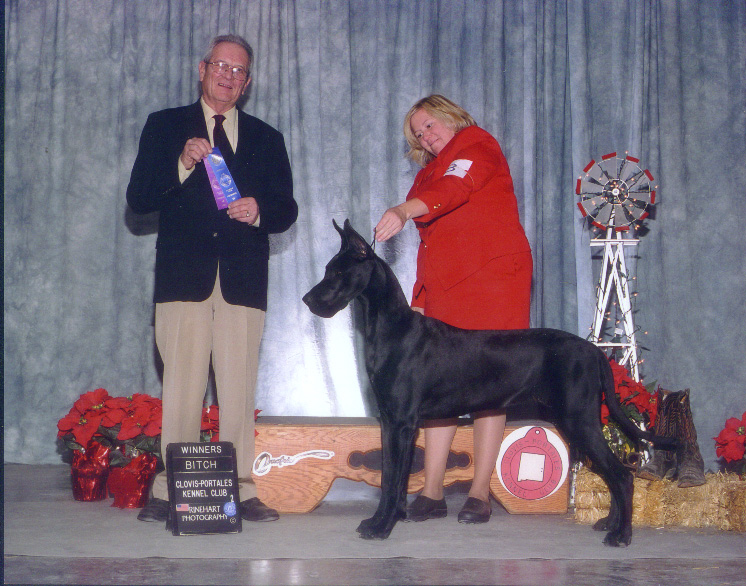 WB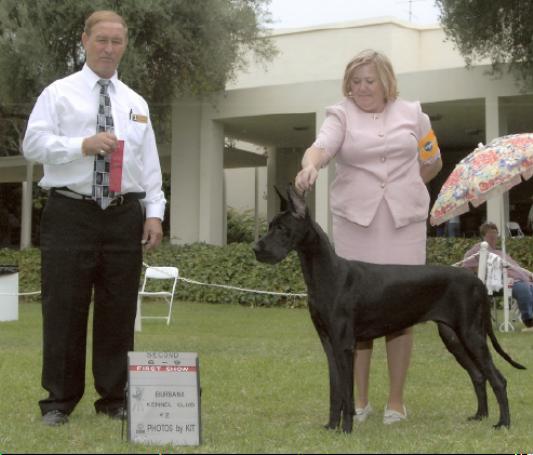 Raven at her first show. Placing 2nd out of 3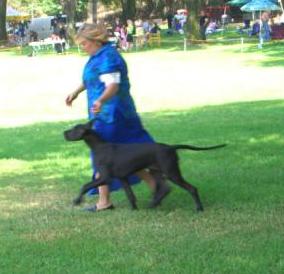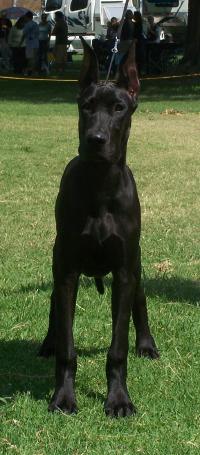 On the move at 4 months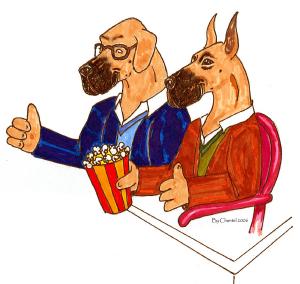 Here is what Critic's Sit Still and Here Bert had to say about Raven at
~The 2006 Southland Summer Seiger International Show~
Judge: Rosemary Leist
Judgement-Well proportioned and good substance for age
Overall-Very nice outline
Coat-nice texture, length and color
Head-Correct shape and size great plains
Bite-Scissors
Eyes-Proper size, set and color
Ears-Proper set and carriage
Chest-Proper width and depth for age
Front angulation-Very good
Back angulation-Matching
Topline-Cement
Tail-Proper set and carriage
Movement-Very nice mover
Judge:Thomas Nesbitt
Judgement-Pretty young puppy good natured
Overall-Well boned for age and good breed type
Coat-Excellent color, texture and condition
Head-Very nice type for age
Bite-strong mouth, scissors, full dentition
Eyes-Light, well set and expressive
Ears-Correct set and carriage
Chest-Well developed for age
Front angulation-Well angled and great layback
Back angulation-Well angled and balanced to front
Topline-Strong and level
Tail-Set on and carried level
Movement-Clean coming and going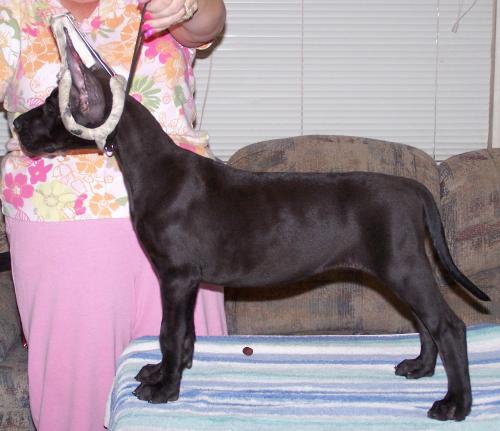 9 1/2 weeks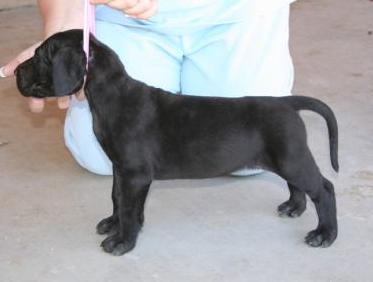 5 weeks