Loverboy is currently available to a companion home.
I have decided to place my breeders and to concentrate on my Danes.
Please e-mail me if you are interested in giving him a forever home!
"Loverboy"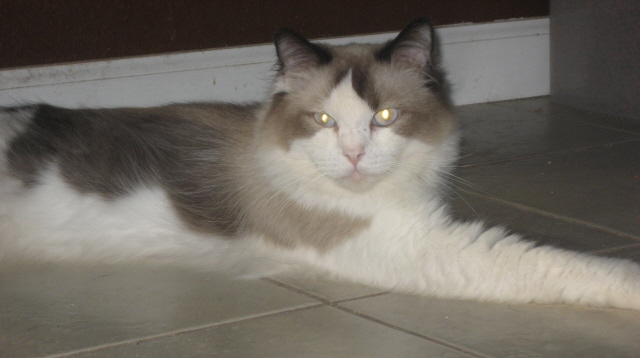 Camelothaven's Baby Coo












Loverboy was bred by Janet Barry of Camelot Haven Cattery.
He shares his home with the Great Danes:
Nova and Dalton.
He also shares his heart with ragdolls: Secret and Dodger.
Loverboy is great friends with the other cats
and is warming up to the danes.